In this video guide, we show you how to operate the genuine Volkswagen tailgate bike racks that we are able to supply with our CamperKing VW Transporter T6.1 campervan hire vehicles.
Interested in buying a campervan?
Have you hired a campervan from us and now you're interested in buying your own? Discover our VW campervans for sale, click the banner below to see our current stock!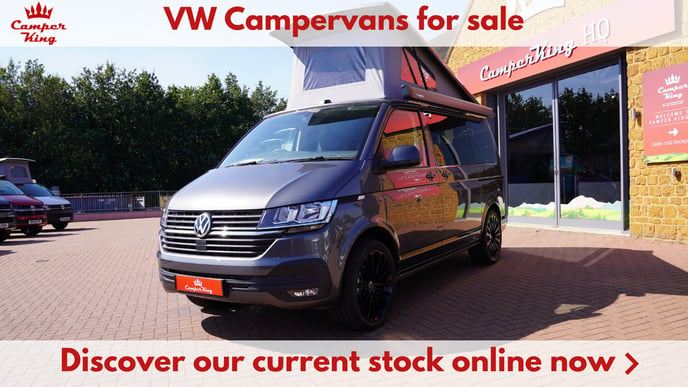 Do you have a question for us?
Get in touch with our friendly team today.